Asia's got sandy beaches, ancient history, and award-winning restaurants, but that's not the only reason now, why tourists are flocking to the countries in the region.
They're also coming for the healthcare!
Medical tourism is a booming industry in Southeast Asia due to many reasons, for instance, cheap prices, cutting-edge equipment and infrastructure that encourages visitors in need of a check-up.
Which five Asian countries are top in the medical tourism industry? Here is the information about it.
THAILAND
Bumrungrad International Hospital, Thailand | Google Images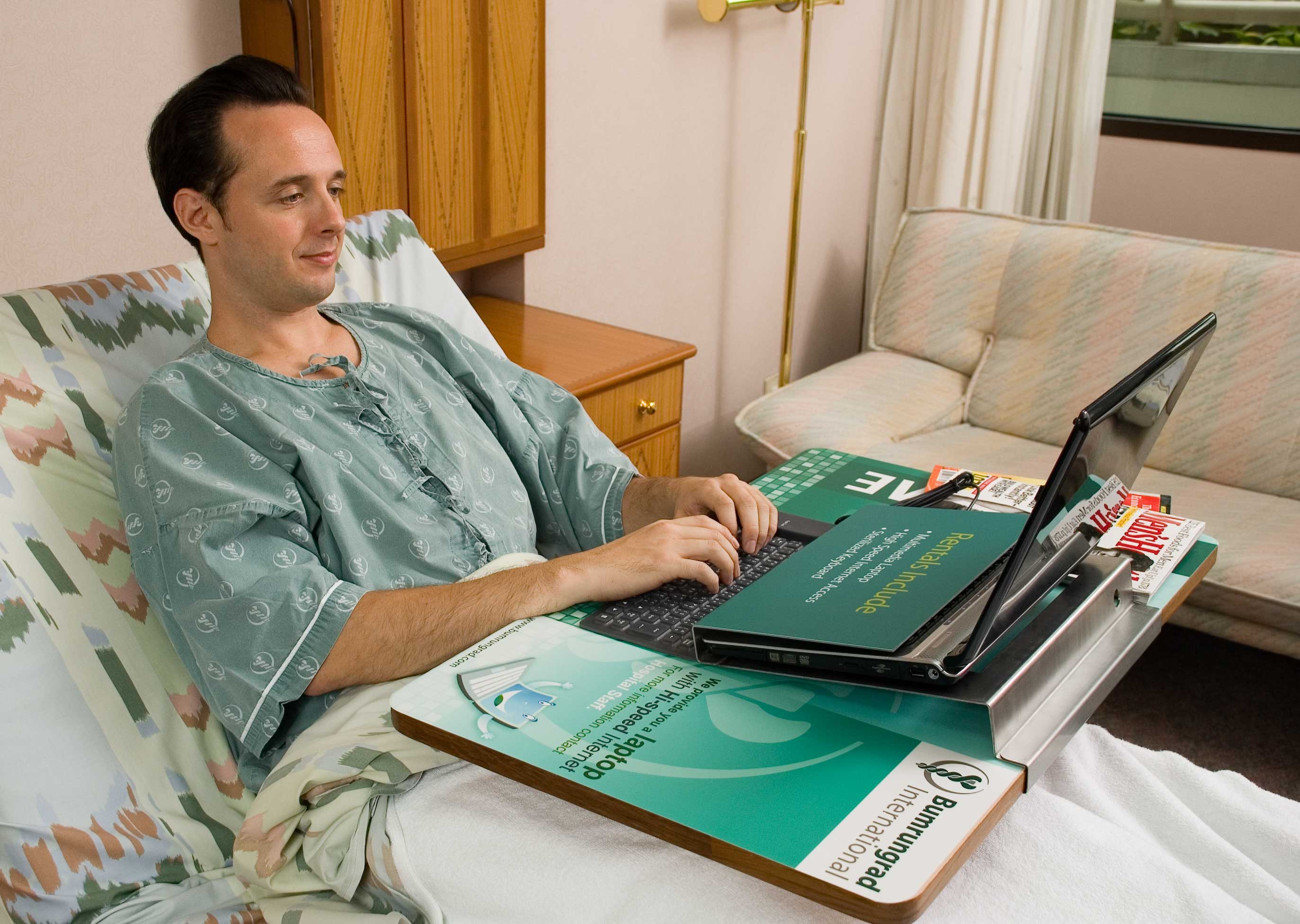 In one of the world's most popular destinations for medical travellers, Thailand's Bumrungrad International Thai Hospital helps bridge the gap – one of the downsides of a hospital stay is being somewhat isolated from family and friends – by offering patients rental of a unique laptop that's custom-designed for hospital use.
More than 1.2 million patients visited Thailand in 2013 for the purpose of medical tourism, supporting an industry that brings the country hundreds of billions of Thai Baht every year.
Thailand's medical tourism boom has been bolstered by the government's keen interest in hospital accreditation. Patients concerned about safety and professionalism can choose from 33 clinics and hospitals accredited by the Joint Commission International: a global group that reserves its seal of approval for health care centers that are safe, meet multiple quality benchmarks, and have extremely strong records of patient success and satisfaction.
Even the World Health Organization has called Thailand's health care facilities "world class," a distinction that safety-conscious patients have no doubt taken note of.
INDIA
India's Apollo Hospital

Rockland Hospital is one of the premiere private medical facilities in India. Rockland provides many specialties and procedures including anything from Cosmetic Surgeries to ENT/cochlear implant procedures | Practo
India also promotes its physicians and surgeons as being not only world class but also trained internally through the country's renown medical universities and research centers.
Using internal talent at top medical tourism facilities keeps costs low (some estimate that patients visiting India can save up to 85 percent on surgical procedures) while still ensuring a qualified health care professional with knowledge of international medical practices and, potentially, a range of languages.
Some experts say that in the near future, India will become a clear leader in medical tourism across Asia and around the globe, mostly due to the cost effectiveness of care within the country. Even in comparison to a relatively cheap destination such as Thailand, surgery in India can cost as much as US$2,000 less.
SINGAPORE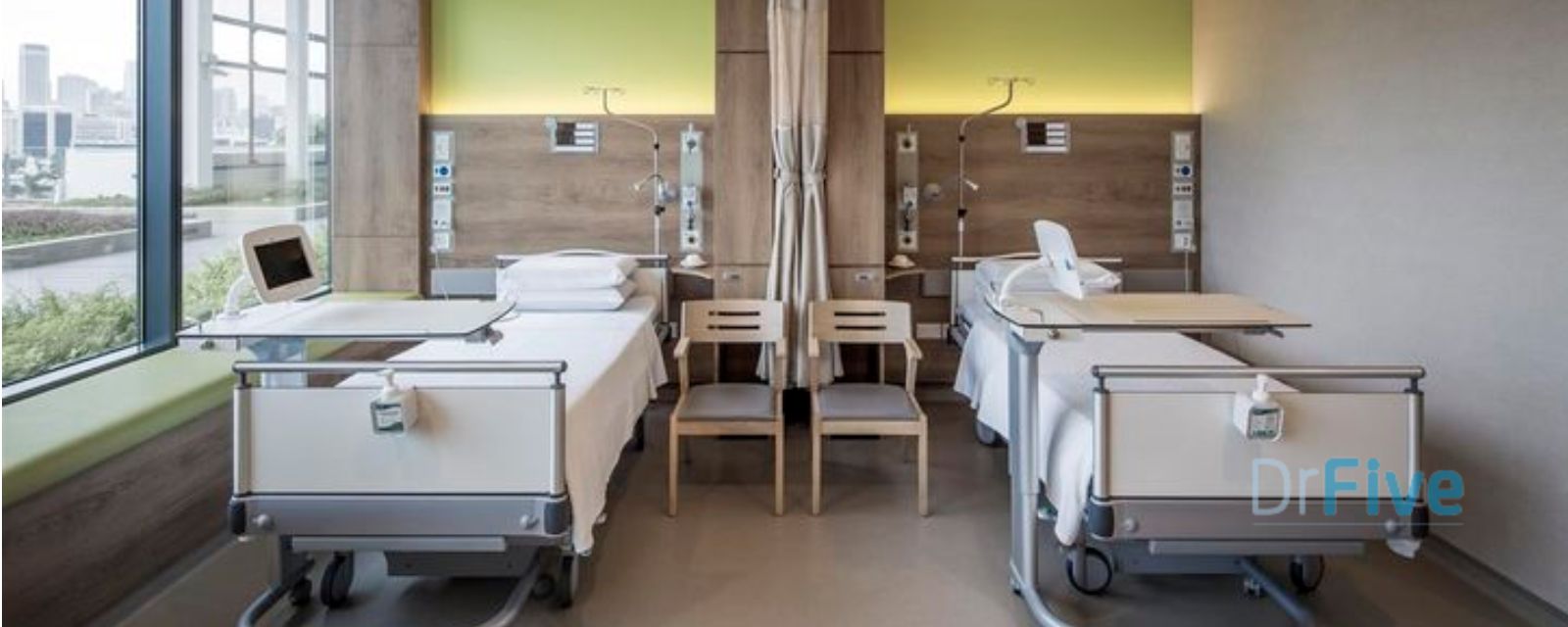 Inside the Singapore's Farrer Park Hospital
One of Farrer Park Hospital's rooms | Farrer Park Official Website
Newcomers to the world of medical tourism may be surprised to learn that so many patients choose to take their medical needs to Singapore. It's the most expensive city in the world; a place where the cost of living is 30 percent higher than Manhattan even.
However, medical care in Singapore isn't too pricey. A knee replacement can cost up to US$53,000 in the United States, but in Singapore that procedure comes in at around US$13,000.
Surgery in Singapore is more expensive than in surrounding medical tourism destinations such as Malaysia and Thailand, but for patients seeking an exceptional (yet not overly costly) standard of care in a developed nation, Singapore is unbeatable. The country has more than 15 hospitals dedicated to the needs of medical tourists and staffed with English-speaking doctors accustomed to the needs of foreign patients. Facilities are modern and equipped with cutting-edge technology, guaranteeing comfort, safety and proven medical results.
SOUTH KOREA
Department of Radiology – Bone Mineral Density (BMD) Test | Wooridul Spine Hospital
South Korea is a leader in all sorts of technology, including that related to medicine. Medical tourists in South Korea appreciate the ability to record patient information, in real-time, within an electronic medical records system.
Computerized health records reduce paperwork and ensure that patient information is easily accessible, even if the patient is under anesthetic. South Korea is also developing medical technology in the field of robotic surgery, a method likely to bring more patients from abroad in the future.
MALAYSIA
Having been awarded many world and local accreditations, Prince Court Medical Centre is now being tasked with an even bigger responsibility in upholding the recognition and accountability to ensure that we deliver the very best of care and services to our customers locally and internationally | Google Images
Source Image: hsgmalaysia.org
The number of medical tourists in Malaysia has more than doubled since 2010, due to the country's lost cost of care and availability of well-trained, often international staff.
As in neighboring Singapore, many of these staff speak English as a near-native tongue, and may be trained in other European languages too. Malaysian physicians and surgeons are also knowledgeable in Muslim customs, a fact which is fast making Malaysia the go-to country for medical tourists seeking a health care experience (and holiday excursion) where food is Halal and prayer rooms are available.
At the moment the most popular health service in Malaysia is a routine check-up and screening, but as the nation develops its medical tourism infrastructure, surgery – already much cheaper than what's available in Singapore or Thailand – could bring thousands more medical tourists to Malaysia.

Source: https://seasia.co/2017/11/22/asia-s-top-5-medical-tourism-destinationshttps://seasia.co/2017/11/22/asia-s-top-5-medical-tourism-destinations